The day began like all days, the permanently unemployed or rarely employed out for a group ride, left to right, The Donald, Flyin Tuna & Old Chubbs with Steve Oxley on camera (I exempt Steve from my description as he works hard, paying taxes so these three can live high on the hog). At mile 67, Cindy inexplicably got ahead of the others. Likely confused by this, she turned slightly to figure out why she was in front when her front wheel entered a small hole in the pavement. The wheel turned and BAM!!!!! the road trembled under the impact. Probably seismologists picked up the disturbance many miles away. Anyway.....

...my little buddy is ok other than a torn jersey and road rash. There was some concern that her clavicle was broken or shoulder separated but it appears for now, just some tissue damage although husband Rod has her under medical watch. Mean time, road crews are at the scene, repairing the impact damage to the asphalt.
Powered by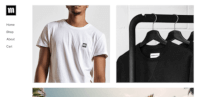 Create your own unique website with customizable templates.