Last night was the first official New Albany ride, something I had been anticipating for awhile as there were several fueds simmering over the winter that were to be settled. As I predicted to one friend, "There will be blood on the street". Alas, not both sides of the fueds were there so will have to wait another week for the throwdown. Anyway, we left the parking lot and as usual, the warm-up, which is a group riding side-by-side engaged in inane conversation for a mile or two, quickly became a single file with everyone grabbing a wheel to stay attached. The new Boss of Thursday's peloton, Jamie "group killer" Roberts was happy grinding away at the front. oblivious to the desperate souls trailing behind him. A Cockerspaniel added more drama when it darted from its yard, causing Satan to swing left into me, me into another guy who ended up in a ditch.

Alphabet Dave/Super Dave, who missed most of last season was there but sadly Dennis was not, having shot his wad the night before at a Westerville ride. Retro George was also absent and the mystery still swirls over his whereabouts. Jon the Dentist and his cadre of paid pullers and hangeroners was also not there. However, Satan Mick was there and other strong but a little out of shape A riders. Back to the ride, Jamie pulled and pulled, shelling one rider after another with one nasty stretch on Cable Road at 34mph leaving several riders gasping. Soon the group was down to 5 and we reached Alexandria and the dreaded uphill stretch on Northridge. Jamie actually took it easy and only two more riders were shelled. We reached Concorde Road with a 22mph avg for the first 18 miles. Jamie wanted to keep going but I was able to talk him into being a good sport, for once, so we regrouped back to five riders. Prior to that nasty 1 1/2 lane pot hole studded, blind curved downhill on Caswell, I pleaded that we not bomb that descent, too dangerous. Nevertheless, even at a non-bomb pace, the group had to jam on the brakes when a rabbit darted in front of the lead rider. Later, along Green Chapel, a very large dog bolted through us, causing another stop. Three close calls plus the usual early season group ride jitters had me shaking. We then finished the 36 mile ride, uneventfully, riding into the parking lot with many people casting not so friendly glances at Group Killer. I worry that a frame pump or two are going to be accidently thrust into GK's spokes on some downhill. Many early April GKers have mysteriously suffered similar fates, by a jealous, out of shape A with a nasty disposition. I'll keep watching his back, drafting as usual.
Powered by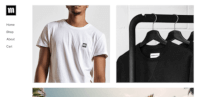 Create your own unique website with customizable templates.