It is with a very heavy heart that I must announce I am leaving my beloved state of Ohio. But not to worry, only for about 3 weeks. Yes, it is that time of the year again, the time to leave behind our glorious winter weather for the land of sun, mountains, valleys, oceans, sceneries, wineries, etc... Yep, California here I come with the first ride reports to begin probably Friday. Don't visit the blog for the quality writing, of which there is none, come back often for the images, of which there will be many, along with the usual poorly written reports. There will be lots of climbing, The Fig of course but also, Gibralter, Refugio, Tepsequet, Painted Cave, the agonizing Jalama Road to Jalama Beach for a Jalama Burger, Harris Grade, Old San Marcos, Pine Mountain out of Ojai and more. The forecast last week predicted temps in the mid 60's but each day it kept getting better and it appears temps will be in the low to mid 70's.. Way too hot for this Ohioian, yeah, right.

And since I'll already be out west, why not spend a few days in Oro Valley, AZ? Correct, no reason not to. So the blog will keep going and then return to Ohio when I have gotten sick of all the sun and blue skies. In the meantime, I'll keep posting known ride options for the Ohioians and try to get one of my ink stained wretches to fill in with a ride report now and then.
Powered by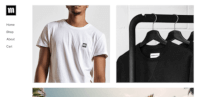 Create your own unique website with customizable templates.