I had just started a ride, getting on a bike path to go points north when I saw a woman, stopped and looking over a railing that borders the path. This almost always means it is worth it to stop and take a look. Down a 12' embankment, too steep for me to scramble down in bike shoes, was a very large rattlesnake (outlined in red). I picked up a few pebbles to toss down (that usually agitates them and they start to rattle) but the woman was afraid it would get us...seriously. Someone would have to go down there, pick up the snake and fling it at us for us to be in any danger. Somehow, looking at the snake, she said, "See, that shows they really aren't out to harm us." Standing at that distance from the snake doesn't prove anything but she is correct. Then.....

....I was riding and there in the middle of the road was a Gila Monster. Very rare. I stopped and while removing my camera, it scampered into the roadside vegetation so all I got was the upper 2/3 of it.

Powered by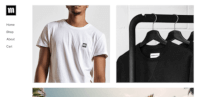 Create your own unique website with customizable templates.