Monday, 10:15pm. Now 165 visitors but wait....what is that....another comment. Is it someone throwing more insults at me? BUT NO..........Classy Person #5 has posted a comment and instructed me to continue. Whew, that was close. My back up plan was to officially retire at midnight and then announce the comeback tomorrow. Thank you #5 whoever you are. The referrence to drinking was a small clue but does not sufficiently narrow the fireld. Maybe Kenda Dave. Anyway, I do kind of enjoy creating the blog posts and highlighting the silly stuff we do. Something for me to read when I'm in the old folks home some day. Thanks for helping while away a slow winter day.

Monday at 9:00pm, 140 visitors and 12 people have commented on the below question, "Should I continue for another year with the blog?" 4 classy people have replied in the affirmative. The other comments were hard to interpret as a positive. I need one more person to definitively state, "Yes, please continue with your stupid blog." by midnight, or I'll be forced to retire. Even Recumbent Dude was ambivalent about it, pontificating about this and that but not suggesting I keep it going. Please, I kind of wanna keep it going but if I can't pull out 5 positive replies then what does that mean?????
Powered by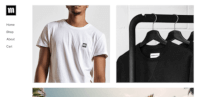 Create your own unique website with customizable templates.