On Thursday, I received an invitation to join a ultra select group of climbers on a route that had road names that made me shudder almost as much as Da Boss' comment, "I'm looking forward to a good workout." Egads! Now, it is fair for you to wonder how I got on this invite list but just as cycling journalists are allowed to follow the first or last day of a pro team's training camp, I too was invited to witness these heavy weights in action. I had to promise not to put anything embarrassing on the blog, ask personal questions, take any compromising images and I had to sign an agreement that forbid certain other activities. With that, I was permitted to join the fun.

One of the combatants, Steve O, coined this ride the "First Annual Ryan R Too Cheap to Donate to a Worthy Cause Ride". At the start were Mark C, Steve, Craig, Mitch, Jeff S and Ryan. OK, maybe some other special exemptions were handed out to allow some other non elite climbers. We were preparing to leave the parking lot until we observed Mitch engaging in one of the more extreme examples of compulsive behavior as he repeatedly checked to make sure he had locked his car. Finally we rolled out of Canal Winchester and went south on Waterloo where Mitch had a flat. As he unfurled his spare tube I noticed it had more patches then a 5-year old pair of hobo's jeans. The frugal one does not like to shell out $5 for new tubes, preferring to patch instead. I watched for a few minutes and then decided to push on so as to reconnoiter the route and make sure there was no road debris, road closures and maybe to get a head start on the route. Headed up Slough, east on Winchester and then right on Pickerington Road, where I waited at the top of the final large climb. Soon they came rolling through with Da Boss leading the way and Mark and Steve riding hard for 2nd.



We turned left at Coonpath then right on Plummer and then Lamb and then Mitch had another flat, this time on the other wheel. I monitored the situation for a bit and then sacrificed riding with this fun bunch to continue on with route inspection,,,and maybe to get a head start on what lay ahead. I worked my way over to Delmont and up that hill, left on Stoney Hill and then out Christmas Rock where the others finally caught up. When Mark and Steve came along, I joined them up the climb to the prison and since I had been conserving my strength just as Lance is doing during the Tour, I spanked them on that climb. We coasted down Blue Valley to 33 but then headed up Pump Station Road where, close to the top, Mr. Patchy had another flat. I coasted down Brushy Fork to find Ryan at the stop sign and let him know what was going on. Eventually, we regrouped and made a stop at the store in Sugar Grove, at mile 40.

Did you know it was hot on Saturday? Just askin cause if you didn't know, the high was to be in the low 90's and it began to feel like that about the time the meat of the route was imminent. We climbed Fire Tower Road, dropped down Swartz Mill and headed toward, you guessed it, Savage. Up Savage and then down Carpenter before going up Chickencoop. Some where in this stretch, the route creator, Ryan, began to criticize himself with Mitch and I willing contributors. In fact, I've never heard someone who created a route beat himself up so much over his route making decisions. After finishing the hills on Baumen, we were mostly cooked and headed into Lancaster and the CVS. The route had us going on Stump Hollow and other roads but a debate ensued, a vote taken and the weakest of us carried the vote and instead we headed out 22 to 188 and took the flattest route back to Canal that was possible. Finished with 79 miles and 5100' of climbing,
Powered by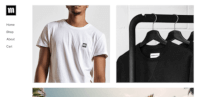 Create your own unique website with customizable templates.