I had heard the Saturday Canal ride had been understandably lightly attended so I anticipated a large turnout for Sunday's Canal ride but apparently too many were nursing hangovers because we had only 12-15 cyclists, Jeff S, Mark R, Canal Susan, Dentist Brad, Bikin Bob & wife on a tandem, Ross, Tim F, Steve H, Really Tall Dude, etc.. Start temp was 38 and Tim F exhausted every conceivable warning about riding safety before sending us off.

Wow, a very hilly route, heading out Winchester all the way to the hills on Amanda Northern where I ATTACKED…well…not really but I was very cold so picked up the pace a little and after coasting to the stop sign at Slough was surprised only Jeff S was there, riding comfortably and looking bored.

We headed up the next hill and decided not to drill it but ride so someone could catch, which I expected it to be Mark R but instead another guy I don't know much, let's call him Rider A.

Riding with Jeff is fun because he is offended if someone else attempts to take a pull..my kind of guy!!!!

We turned east on Royalton and I thought I should take a pull but after 1/64 of a mile, Jeff went around me and I latched onto his wheel up to Rockmill.

We proceeded east and Jeff hammered on the hills all the way to Zion, where turning right, we kept going to Zion, Crumley, Shaw, Westfall and then the dreaded climb on Delmont, staying straight for a screaming descent past the old pig farm before emerging on Hamberg.

Here we did a map check and I switched from winter gloves to lighter weight gloves and wished I could do something about the other outerwear that was drenched.

I asked Jeff if he had a race next weekend, to which he replied "No, why do you ask?"

Because, I said, you're riding like you're training for a race.

We headed west and then soon took a left on Landis, a wonderful stretch of gentle rolling stretches with ironman Jeff continuing to pull.

Soon we came out on Julian, then Stoutsville Oakland and soon the Sunocco at Stoutsville.

The three of us sat down and waited, but not tool long before Bob Wadell on the tandem and Mark R rolled in, followed soon thereafter by the others, including Brad riding without a seat.

A bolt had been sheared so he had to ride standing for awhile but fortunately, a couple of locals offered to fix it and with a new bolt, the bike was as good as new.

A group of us headed out for a fairly straight forward return via Ringold, onto Marcy and then Cedar Hill. We ended with 55 miles and 3300' of climbing.

At the food stop, we had 32 miles and 2600' of climbing.

Our average speed was 17.2mph.

Probably, after a glorious stretch of weekend weather we have reached the end but there are many of us ready to ride in dismal conditions and I'll keep the options posted. Also, while at the rest stop, I listened to Bikin Bob Wadell describe an adventure he and his wife took too the Artic Circle via their bikes. An excellent ride report can be found at this link:
Powered by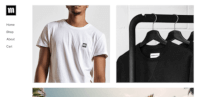 Create your own unique website with customizable templates.