With yesterday's silliness behind us, let's move on to more important things. Yep, today is the shortest day of sunlight, followed by a couple of days of no light gain but then.....yes....the daylight begins lengthening while the looooong nights of darkness begin to shorten. This is not the end, it is not the beginning of the end but it is the end of the beginning of cold, cloudy Ohio winter. Next significant weather day is January 28th when the average day time high begins increasing. Until then, well, I'll muddle through as best I can with rides when able, trail running, hiking and if I must, cross country skiing. Now, Saturday's forecast looks good with a Friday overnight low of 30 and a Saturday high of 42 with sun. Steve Oxley, proposes we ride out of Lockville at 10:00am on Saturday. Lockville is a couple of miles southeast of Canal Winchester. We go through it all the time and has the water mill with a parking lot where we will meet. Probably won't have maps but some of us will hang back and keep folks together.
UPDATE2: Steve O has provided good directions on how to get to the park in Lockville and has said the route will be 35-50 miles. Note John Marten has proposed a ride out of Granville at the River Road Coffee House on......River Road but waiting on additional details.

Powered by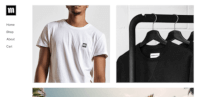 Create your own unique website with customizable templates.