It's here. On my calendar, one of the significant days of the year, Winter Solstice. Today is the shortest daylight day of the year, a low light we have been digging our way towards since June 21. But now....finally.....at long last.....the period of day light begins to build. Slowly to be sure and hardly noticeable at first but the amount of daylight does begin increasing as the sun has reached its southern most position on the horizon, the planet has reached its maximum axial tilt. Now, the next significant day is 1/27, when the average day time high temperature begins going back up. Oh yes, the annual "Should I continue to make public the content of the cycling blog" poll will be next week. In an ambitious move, I will raise the bar to 15 positive comments from anonymous readers necessary for me to continue to keep this plow horse going. Watch for it. If I don't get the comments, the blog shuts down forever.

---

This is your new blog post. Click here and start typing, or drag in elements from the top bar.
Powered by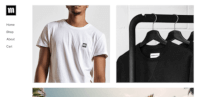 Create your own unique website with customizable templates.