Behold, the route for the A, B & C group rides, beginning, weather permitting, this Thursday, New Albany, OHIO. I am happy that I will not be there to report on the carnage and parking lot shenanigans. I probably will not be there for the 2nd one but after that, the probability of my arrival increases dramatically although at this point I have not reserved a spot on an airplane. I look at the weather forecast each day, longing to return to my beloved Ohio but am still being kept out by the weather gods. The start location is the same as last year and for more information on the ride, you can go here:http://www.thecyclingclub.org/club-rides/thursday-evening-ride/

Note the Tuesday Canal Winchester ride, hosted by Ric Noland, begins this coming Tuesday.
Powered by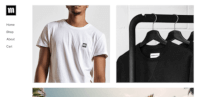 Create your own unique website with customizable templates.