An interesting and eventful weekend. Firday morning and I'm snipping grape clusters off the vines at the Winery at Otter Creek. I somehow had discovered they needed volunteers to help harvest the grapes and so I volunteered, thinking I may learn a little more about wine making. I was in luck, spent 2 hours directly across from the wine maker/owner as he snipped one side and I snipped the other. Towards the end of my shift, I also snipped the palm of my hand with the very sharp snippers and soon, blood began trickling out. Figured they'd freak out about blood mixing with the grapes but no worries, the wine making process would have eliminated any pathogens and they were none too worried.

Drove to Mark C's house to help him reshingle his roof. Here, Mark struggles under the weight of tar paper as he climbs the garage roof, having a pitch similar to Chickencoop. I'm not afraid of heights but I do have a problem walking on a roof with this steep of a pitch, two stories off the ground so had to beg off 2nd story duty in favor of cleaning up old shingles around the house, hauling squares of shingles on to the garage and making frequent visits to Mark's kitchen to sample all the free food. After Friday, Mark decided he too was leery of walking around the roof and decided after having removed the old shingles and applied the tar paper, he'd leave applying new shingles to the pros. Next, Saturday's COP Fall HOOT hosted by none other than, Grand Poobah. Yes, COP dragged this relic out of retirement to lead a ride.
Powered by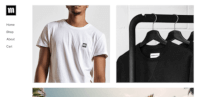 Create your own unique website with customizable templates.