One evening, as we were returning "home", the sweep of the head lights caught an animal, the form of which looked something like a large pig, racing across the road. Wondered what it was but made a mental note, "No running at night with a beast like that running around." The next evening, as the sun was setting, my wife excitedly called me to the patio and geez, there were 8-10 of these pig like creatures, which I guessed to be Javelinas. I grabbed the camera and went down stairs and approached the pack. One of the adults, seeing me approaching, began running toward me and I noted it had large teeth and....I retreated at a pace that would make you sprinters proud, especially Todd Lee. Curious, I performed an internet search and discovered the Javelina (pronounced "have-a-leana") was known to be aggressive and attack in packs!!!!! Estupido!!!!! What next, try to pick up a large worm that had rattles on the end of it? The above image was taken the following morning when some of them came back as the images I took the previous evening were too dark. Below is an image taken off the internet....note the huge teeth.

So, having never seen one of the beasts before I didn't think I'd see them anytime soon but the next day, I rode my bike up to Oracle and a little beyond to old #77 and began climbing a hill. Suddenly, a Javalina rushed out of the bush just to my right. Both of us were startled so I yelled and it ran back into the bush.

Powered by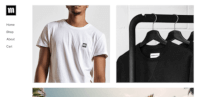 Create your own unique website with customizable templates.