I followed the trail bordering Bright Angel Creek, wearing a new pink hat and looking toward the south rim. It looks so close in the image but so, so far. The dark Vishnu Basement rocks, which line the inner gorge and seen in the fore ground, date back around 1.5 billion years.

I approach the Silver Bridge. I think I have crossed it 8 or 9 times on various hikes.

The view from the bridge looking down river. The water runs swiftly and since it is pulled from the bottom of an upstream dam, is very, very cold. Lots of rafting parties travel the river.

An interesting feature of the hike out is a short walk through an area of sand dunes.

Initially, the trail borders the Colorado River on a rolling route, before making a left turn and heading up but not too steeply at first. Looking back, you can see the layers of limestone, shale, sandstone. While the Kaibab and BA trails are maintained and easy to follow, out there are dozens of backpackers following routes visiting way cool places like Scotty's Hollow, Royal Arch, Deer Creek Narrows, Thunder River, etc... I've done a few backpacking trips here but find I don't have the patience for it. After a day I'm ready to move on to something else, weird.

The trail follows a babbling brook which supports the growth of lots of, I think Cottonwood trees.

After about 5 miles, I stroll in to Indian Gardens, a popular spot for day hikers and at a point that intersects the east/west running Tonto Trail. Long ago, the Anasazi would come down off the rim to winter here. There are many flowering trees in bloom. Note the purple flowers. There is fresh water, places to sit and it is always fun to listen to people talk about their hikes. Actually, this is a good day hike destination, being a 9 mile round trip with 3000+' of elevation gain on the way out.

After refilling my bottles, I head out, rising above the Gardens and heading basically for the wall off the South Rim from where the infamous "Devil's Corkscrew" begins. I note my hiking time, as usual, is faster climbing then it is descending. That will probably change once the climbing begins in earnest at the Corkscrew.

After a couple of miles I arrive at the "Three Mile Rest Stop" a little building made of stone and timber with fresh water available but I keep going, also passing the next rest stop at the 1.5 mile from the top point. I've not done a long hike in about 4 months so at around the 15 mile mark, 2 from the top, the climbing muscles exhibit signs of weariness. Note above the trail is wide but you would not want to lose focus and walk off the edge. It's funny to watch some people walking while hugging the uphill side of the trail.

At 17 miles, I pass through a short tunnel, cover the few remaining switchbacks and emerge back in civilization, just under 6 hours of hiking time. I think that is considered pretty good for a hike. I used to never see people run the trails but now, there are several trail runners and sometimes more, each day. The problem with that is you have to keep your head down and why would anyone want to go through the Grand Canyon while staring at your feet? I take a last look into the Canyon and soon am sitting on a bus that takes me back to the parking lot. Standing next to me on the bus is a guy wearing a jacket that says, "Newark, OH Fire Department." Small world.

The drive back to Oro Valley, I pass Humphrey's Peak, still with a lot of snow cover. That is a good hike and maybe I can knock it out this trip but probably will wait until September or October. I hear the wind up there is fierce.
Powered by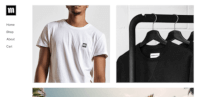 Create your own unique website with customizable templates.