One of my favorite days on the calendar, December 21st. Is it because it is the first day of winter? Good heavens no! Is it because whatever is my age, today I am officially 1/2 a year older (birthday is 6/21)? Not a chance. It is because the relentless march of expanding darkness has come to an end. Daylight begins to regain what has been lost. The sun will begin to rise and begin to set at about the same time tomorrow but then a minute at one end and a minute at the other and soon, those minutes will begin to add up. At some point soon, after multiple cloudy days, a day of sun will arrive and we'll notice the sun is setting later. Hooray!!! In time we'll notice the sun sets after 5:30pm! Then 6:00pm, then there will be a time change and it will be 7:00 freakin PM!!! Then we'll begin to think about evening rides and way later, Ric Noland and Rick Miller will begin to post a ride schedule!!!!!! THEN GET THIS! The creeper will return to the area parking lots to take unflattering images of you and put them on the blog and you will flock by the tens of thousands to see if you can be seen while you ignore the poorly written reports. Yes, it is all about to happen again but.....

....in the meantime, there are a lot of cloudy, rainy/snowy days ahead. Stay strong my friends.
Powered by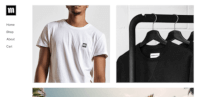 Create your own unique website with customizable templates.