Wow, what a thicket. You'd have a better chance of walking through a field of barbed wire. This is at Saguaro National Park East. Eight mile loop that is a tough route. Up and down with a 1 mile climb that gains 350' toward the end. With traffic one way, it's a very safe way to be on the road. After 3 times around the loop and failing to find a gas station.....


.....around the corner from the Park is this. I walked in, sat at the bar, drank 3 ice teas, a salad and oddly, a side order of fries. Couple of biker dudes looked oddly at me but knowing nothing good ever happens to a guy clad in Lycra while in a men's room, I avoided that place and emerged safely back into the sun. OK, seriously, nice place with a good atmosphere. Finished with 71 miles and 4300' of climbing.




Powered by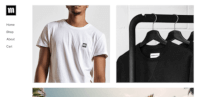 Create your own unique website with customizable templates.