As I drove back from the Gibraltar climb, I remembered there was an obscure but highly rated restaurant, Cold Spring Tavern, somewhere around the top of the mountain off #154. I hung a left at Stagecoach Road and about 1/2 mile down the mountain, there it was. It was a stage coach stop in the late 1800's and much of it is preserved, including a bunkhouse where the labor gang stayed while building the #154. I ordered lunch, sat next to a 4-some from Norway who kept me entertained with stories.

Still to come those images from the Gibraltar climb and judging by the 700+ page visits so far today, you are anxious to see them. Realistically, it will be around 10:00pm tonight before I can post so get back to work. Oh, weighed myself this morning and actually lost a pound during my trip. Judging by the routes that makes sense but if you had followed me around post ride each day, you would have bet significant weight gain, geez if you only knew.....
Powered by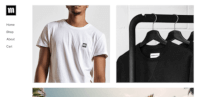 Create your own unique website with customizable templates.