Hey, the forecast is still holding for a decent weather day on Saturday so the 2nd Annual New Year's Eve ride is on, with distances of 54 and 42 miles. Last year, 19 cyclists came out for the ride to Granville and the optional stop at River Road Coffee House. Meet at New Albany Elementary School located at 97 N High St (Rt 605 just North of the Rt 62 intersection (normal Thursday evening COP start place during the season). Start time yet to be determined but either 9 or 10am. There will be an optional post-ride New Year's Eve toast. I've been sitting on a very cheap bottle of Champagne that I'd love to get rid of and how better then to give 3/4 to Flyin T with the rest shared by everyone else!

Oh yeah, the end of the year awards are coming for best dressed male and female, most improved cyclist, MVP, Cy Young award, worst dressed female, he who does the most with the least & lots more. If you have any nominations or ideas for award winners, send them along.

Powered by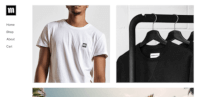 Create your own unique website with customizable templates.