The men and women who populate the Thursday New Albany ride, their skill honed to a razor's edge by competing against me no doubt, did very well Sunday at the Lake Hope state championship. We start with Kyle Zander who won the 4/5 event and now likely, moving on to Cat 3 while Danny A came in 4th, Mike Cauley came in 7th and Pete Ashmore at 9th. Another winner was none other than the French Climbing Machine, Philippe, who won the Masters 45+ race and in the 55+ Masters, Pete Czerwinski came in 2nd, a bit of a surprise since he pretty much wins every event. In that same race, Doug McConaha came in 7th. Many of us anxiously awaited news of Lori Nedescu who was racing in the women's Cat 1/2/3 and a favorite to win the event but alas, that little walk through the Grand Canyon turned out not to be ideal preparation and she had to pull out. In men's Cat 3, Travis I. came in 5th, Sergey came in 11th and Ken Buddell was at 18th. Knowing Ken, he probably pulled the entire race and then ran out of gas at the end. In the women's 3/4, Kim O and Denice finished 3rd and 4th. Now, it has been said that the safest place to be is between a camera and Luke Russell since he isn't one who will rush to have his pic taken but....


....friend of the blog, LR, racing I think in his first event as a Cat 2, finished 3rd in the 1/2/3 race. That's Luke in the Paradise Garage kit. Impressive and is catting up to Cat 1 in his future?

Powered by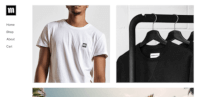 Create your own unique website with customizable templates.