So, I walked out onto a limb yesterday, confident that by Wednesday and with only 3 days to go until the weekend, the forecast wouldn't change too much but, alas, now Saturday is rain, Saturday night rain/snow and Sunday is windy and cold. How could those geniuses at weather.com have missed that? Maybe Saturday's rain will start later in the day or be hit and miss so we can still get in a good ride. I've got little, little plans for this season so I have to start putting in some longer rides, especially since I've firmed up the plans for CA training late in March by making flight/hotel reservations.

I'm slotting in with a tour group again because it forces me to ride harder since I'll be around quite a few other cyclists, some, ok many, of whom will be stronger then I and it's good to be able to have support if there is a mechanical that I can not fix (pretty much anything other than a flat tire). Due to reasons to be explained later, I have to miss the first day of the schedule but will be there for the second day which is......the climb up Figueroa Mountain! As I sit here with excess flab draped over my belt, an array of bon-bons spread before me I can only shudder at the thought.


Powered by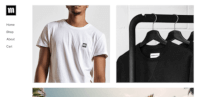 Create your own unique website with customizable templates.