While probably all of us were huddled over our trainers on Saturday, there was one guy who was not. John Gorrilla, showing dogged determination that has not been seen since Sissyphus was compelled to repeatedly roll a rock up a hill, raced in Croton. However, he rode his bike from Granville to Croton, raced and then rode back to Granville, all in pouring rain. As a friend observed, "Maybe the guy had his license revoked for something?" Without intending to, John is becoming a local legend. He also asked me to pass along that he was going for a 7 hour training ride next Saturday and all are welcome to join.

Flyin Tuna checked in from Arizona. She and Rod are on vacation in Sedona before heading to Grand Canyon for a couple of days. I tried to talk her into hiking down to Indian Gardens via the Bright Angel Trail, an easy day hike for an elite athlete like her but she sounded iffy on the idea.
Powered by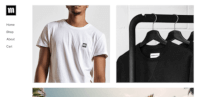 Create your own unique website with customizable templates.