We now have ride leaders for what are generally thought to be the best two evening rides during our brief cycling season. Ric Noland, owner of Cyclist Connection, will lead the Tuesday Canal Winchester ride, again starting from Meijer's parking lot at 6:00pm. What will Ric's management style be, encouraging stop sign jumping, drafting of cars, group riding across all lanes of traffic or will he rule the peloton with an iron fist, throwing out those who fail to come to a complete stop at lights and signs? We will find out soon.

As for the Thursday New Albany ride, the nation's finest group ride, Rick Miller is back for round 2. Will he survive another season, will he go crazy and scream at me, will he capture on his Go-Pro a "Smoker", will he try to catch a Smoker on his bike, will he tirelessly be at most of the rides early enough to open the doors to the church? We shall soon see.
Powered by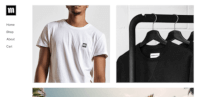 Create your own unique website with customizable templates.