Luke Russell has put out this ride for Monday, starting at 7:30am from the New Albany Starbucks. I think it is a moderate paced ride and a good recovery option for those who ride Saturday and/or Sunday. As for Saturday....

...I know I was sorely missed in Logan but late Friday, Larry P inquired about a closer alternative and that was all I needed to hear. So, Larry and Eva aka, Black Widow, headed out of Granville (a 10 minute drive from my house so....) on a 68 mile route that my Garmin had pegged at 4200' of climbing. We made such good progress that Eva decided, upon entering Bladensburg, we should dine at the diner and so we did. It was very active in the village as there was a car show and plenty of horse and buggies riding around. Later, exiting St. Louisville, Larry announced he was stopping at the ball fields (porta potty) and I was left alone with the Black Widow. I kept the chain on the big chain ring just in case I needed to sprint but came through the experience ok.
Powered by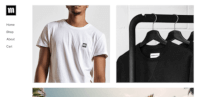 Create your own unique website with customizable templates.